Recent News
Come visit us at the @kyderbyfestival marathon expo and the @illinoismarathon expo today and tomorrow! Save $10 and the processing fees when you register in person! #bemonumental #kyderbyfestival #kdfmarathon #illinoismarathon ... See MoreSee Less
4 hours ago
Will you be at Glass City Marathon this weekend?
I want to do full still any spots available? I did first in 2018 loved it.
Come visit us at the @kyderbyfestival marathon expo and the @ILMarathon expo today and tomorrow! Save $10 and the processing fees when you register in person! #bemonumental… https://t.co/as20nWXO9w
Beyond Monumental Lunch Runs Return for 2019 @indymonumental https://t.co/12aWqiUHNU
Twitter feed video.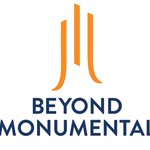 Monumental Mile Participant Tanks Revealed!